"of all the gin joints in all the towns in all the world, she walks into mine"
Humphrey Bogart famous saying, with a little twist, could read like this if the roles were reversed and settings reconsidered:
Of all the endless listings and adverts of elite escorts in Budapest who are casting their charm in this internet jungle you have found my website, you walked into my world.
Either if it is by accident or by your thorough research for a companion, I am thrilled you are here!
If you have made it this far, thank you for it…for learning about me and for reading my very first blog… or those of you who I already have had the pleasure to meet, a very very welcome again, good to reconnect here again.
I have been toying with the idea of starting a blog; a place where I share some of the juicy aspects of my life but did not know how and where to start…..I am a very private person, you won't find me on social media and I will try to keep it this way… but speaking from personal experiences the saying "never say never" has never rung truer…read about it in my upcoming blogs!:))). Opening up this way makes me feel like a first-timer (you see, I have got that feeling and boy, it is nerve-racking….) Until this point of my journey as a high-class escort in Budapest who tries to keep a low profile, my opening-ups strictly occured in the privacy of one-on-ones.
Writing and sharing is like walking around naked in public. I open myself up to judgment of others and everyone can see every flaw. It is nerve-racking but since I have mastered "The Art of getting naked" in the literal sense of the word and I love it, I shall get the confidence to do so here too… So let's get into it!
The month of August, I celebrated my one-year anniversary of being a high class escort in Budapest. It is fulfilling and exciting to know that you are reading me, it gives me a kind of thrilling jolt running through my body…That is an excellent Birthday Present, Happy Birthday, Oona!
If you are interested in the story of how Oona came to life, I invite you to read further….here is a little tale.
Oona was born August last year. She came to life fully grown (mature in terms of the physical), beautiful like Venus or the Greek counterpart Aphrodite – Goddess of sex, love and beauty – out of the foams of the Seven Seas. If you take a peek at the famous panting  The Birth of Venus by Sandro Botticelli, I actually think Oona even bears resemblance to her: tall, slender, with small tits…:))…and without the ultra-long hair…:)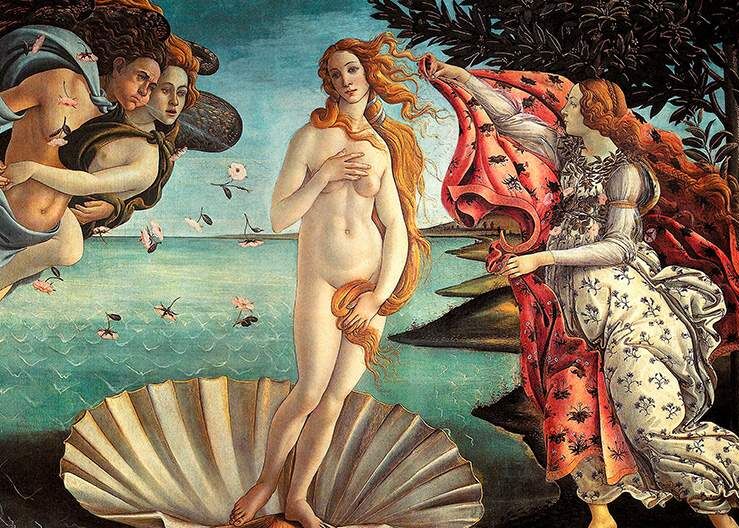 For long years I was living the life of the next single Mum down the line…too busy for pleasures, life just got in the way….However,.In my late 30s , early 40s my sex drive started picking up…and I wanted to act upon it….I wanted to meet new people and have new adventures. I wanted to experience something that was more exhilarating than anything I'd known before. And soon the idea of Oona was born. Being Oona is more than being an elite companion. It is a way of life, I have become an artist of chemistry and sensuality, an epitome of luxury girlfriend experience. Sexually I feel more liberated than ever, my libido and openness to new things has only increased in the past years. I enjoy having first dates over and over again all the way in with great lovers. I guess I am getting hooked.
"Some birds are not meant to be caged, that's all. Their feathers are too bright, their songs too sweet and wild."
Stephen King
So while I am flying free I am eagerly excited to keep you up to date with a combinations of musings, thoughts and confessions. Stay tuned…